Philosophy
Innovative
As nobody thought of combining classical PLC technology with PC technology our company brought to market the first control of this type incl. high language programming. We invented and developed the missing interface technology for SMP and S5 controls. This way we created a control that outclassed the classical PLC in terms of flexibility, speed, ease of use and scope of functions. Ever since, we have been in the vanguard of technical development.
Up-to-date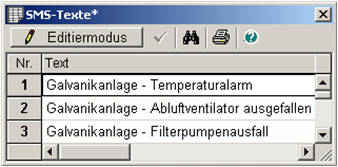 Be it the usage of high languages such as C++ for control programming, be it the introduction of the first control system with semi-graphics, of the first Windows-based control system with continuous visualization, or of the fully automatic drive sequence control system with integrated drive sequence simulation and comprehensive throughput optimization – we have always been ahead the competitors. These days we use all possibilities offered by the technical progress: relational database connection, remote internet maintenance via VPN, host computer connection to the customer's PPC systems, generation of protocols and quality certification in any formats, data input with scanner, barcode, surface code or transponder; WLAN and cable-bound connected control systems, article monitoring by means of digital image processing, automatic notification of errors via SMS or e-mail and everything else the technical development might bring in the years to come.
Customer-oriented
Apart from mastering the technical potentialities, we stick to our successful way to old-fashioned, traditional principles. We say the customer is king. We subordinate everything the maintenance of production and the smooth functioning of manufacturing. In our capacity as a small business without hierarchy, but with clear corporate structure, we can efficiently react on problems and disturbances since we do not know circumstantial official channels. We employ broadly trained staff who works independently and autonomously. So there will be some person to give qualified help to the customer in every department – at all times, every day.
Target-oriented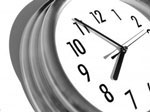 The demands for a successful control system have never changed independent of the actual topics such as globalization and intensified international competition. Each customer wants to have a system that optimally fulfils their demands for throughput performance, product quality, traceability, security, flexibility, ease of use and efficiency. Each customer is looking for a partner who gives certainty of always supporting them in case there are difficulties and who makes the customer's concern to their own concern. Right from the start, these premises have accompanied us as the guiding principles of our company. Technical development means to set oneself a goal and to solve problems; one by one has to be realized in partnership with our customers. Namely, this co-operation on a partnership basis is what we mostly appreciate.